October 22, 2014
American Neurological Association honors Drs. Stephen Waxman, Leigh Hochberg
The American Neurological Association honored two VA investigators at its 139th annual meeting, held in October 2014 in Baltimore.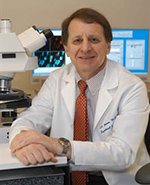 Stephen Waxman, M.D., Ph.D., was honored with the Soriano Lectureship, which includes an honorarium, plaque, and support to attend the ANA annual meeting. Waxman, a pioneer in studying pain, multiple sclerosis, and spinal cord injury, delivered a talk titled "Novel concepts in pain generation and treatment." He directs the Center for Neuroscience and Regeneration Research, as well as the Center of Excellence for Restoration of Nervous System Function, both based at the West Haven (Conn.) VA Medical Center and Yale School of Medicine. Waxman's group enjoys research support from VA, the Paralyzed Veterans of America, the National Institutes of Health, and the National Multiple Sclerosis Society, among other sources.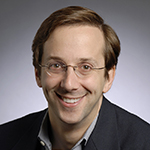 Leigh Hochberg, M.D., Ph.D., received the Derek Denny-Brown Young Neurological Scholar Award, which recognizes "early- to mid-career neurologists and neuroscientists who have made outstanding basic and clinical scientific advances toward the prevention, diagnosis, treatment and cure of neurological diseases." Hochberg is co-associate director of the Center for Neurorestoration and Neurotechnology, funded by VA's Rehabilitation Research and Development Service. The center is a collaboration among Providence VA Medical Center, Brown University, Butler Hospital, Lifespan, and Massachusetts General Hospital. Hochberg's research focuses on learning how to decode signals from the part of the brain that controls movement, with the goal of enabling people with limited mobility to control external assistive devices using only their thoughts. His work has been integral to the BrainGate brain-computer interface project.