July 15, 2014
Michael Gaziano, M.D., M.P.H., inducted into the Royal College of Physicians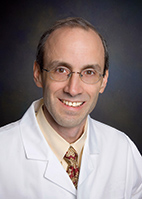 Michael Gaziano, MD, PhD
The London-based Royal College of Physicians, an organization that has supported and represented physicians for nearly 500 years, has inducted Michael Gaziano, M.D., M.P.H., into its ranks, one of six members recently inducted. Gaziano is an internationally recognized chronic disease epidemiologist and trialist.
He is one of the directors of the Massachusetts Veterans Epidemiology Research and Information Center (MAVERIC), located at the VA Boston Healthcare System. He is also one of the national principal investigators for the Million Veteran Program. At the Boston VA, he runs a preventive cardiology program with an associated fellowship.
In addition to his VA work, Gaziano is a professor of medicine at Harvard Medical School, serves as the chief of the division of aging at Brigham and Women's Hospital, and is principal investigator on the ongoing Physician's Health Study (PHS). PHS is a large-scale mail-based study involving 29,000 physicians who have been followed for up to 30 years.