February 1 , 2017
Dr. William C. Cushman honored with lifetime achievement award for hypertension research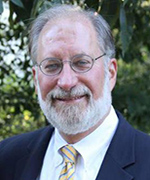 Dr. William C. Cushman
Dr. William C. Cushman, chief of preventive medicine at the Memphis VA Medical Center in Tennessee, has been selected to receive the 2017 Inter-American Society of Hypertension Lifetime Achievement Award, in recognition of scientific contributions that have substantially influenced the field of hypertension across the American continents. Cushman will receive the award at the group's meeting in April in Argentina.
Throughout his career, Cushman, who is also professor of medicine, preventive medicine, and physiology at the University of Tennessee Health Science Center, has made significant research contributions that have informed evidence-based guidelines for treatment of high blood pressure.
He was principal investigator for the VA Clinical Center Network and chair of the Blood Pressure Working Group of the Action to Control Cardiovascular Risk in Diabetes (ACCORD) trial, one of the largest studies to test preventive therapies for adults with type 2 diabetes who were at high risk for cardiovascular events, like stroke or heart attack.
He also led a clinical network of more than 20 VA medical centers, as part of the Systolic Blood Pressure Intervention Trial (SPRINT), which found aggressive treatment for high blood pressure reduced the overall incidence of cardiovascular events in adults with high blood pressure who did not have diabetes.
Cushman is a member of the Cooperative Studies Scientific Evaluation Committee in VA's Office of Research and Development, and is co-chair for CSP #597: Diuretic Comparison Project. He is also the lead hypertension consultant for VA nationwide, and a member of the National Institute of Health's Joint Commission on Hypertension.
In 2010, Cushman received he John Blair Barnwell Award from the VA Clinical Science Research and Development Service, for outstanding scientific achievement in clinical research—VA's highest award for clinical research.
The Inter-American Society of Hypertension (IASH) is a nonprofit organization devoted to the understanding, prevention, and control of hypertension and vascular diseases with emphasis on bridging basic, translational, and clinical research across the Americas.